Park «Peter I.
Northern bridgehead»
invites visitors to participate in various active entertainments
Dearfriends! We are glad to inform you that it is for you Park «Peter I. North Bridgehead» is developing and getting better every day! In our park you will find many playgrounds for active recreation with family and friends! At your disposal — entertainment for every taste. Everything that you want — from fishing to shooting from the real bazooka, from extreme entertainment to quiet games.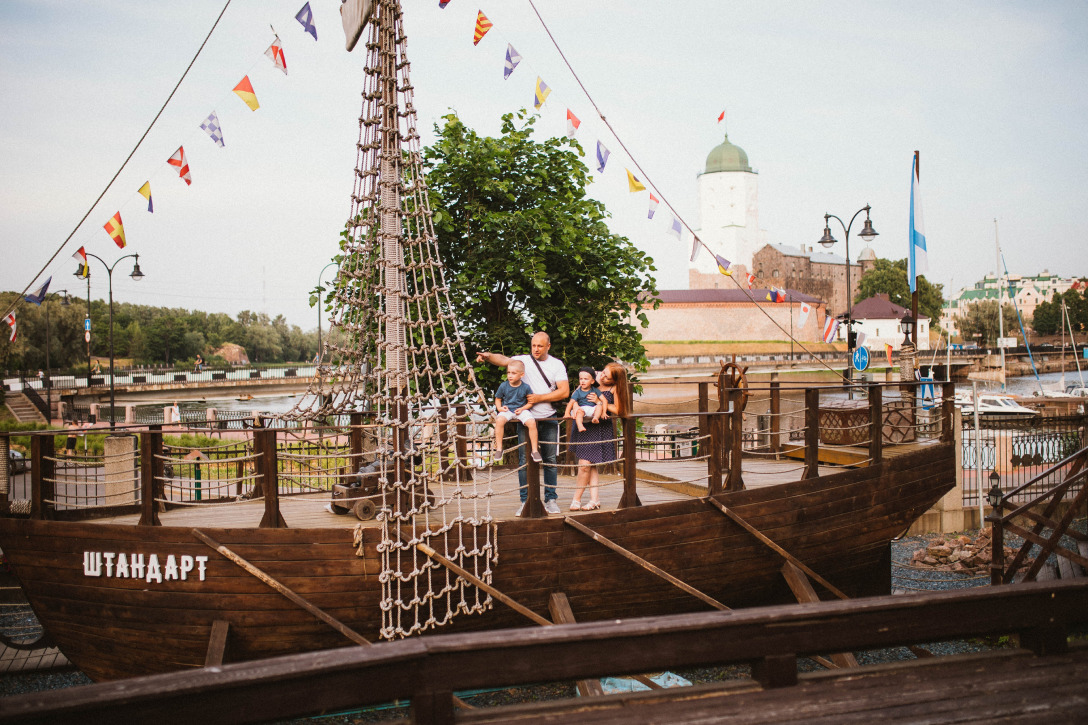 Rope park
For a fun family holiday in the park there are well-known attractions such as trampoline and shooting range, rope park and various arcade games. We are sure — thebest rest for children — in our park «Peter I Northern bridgehead»!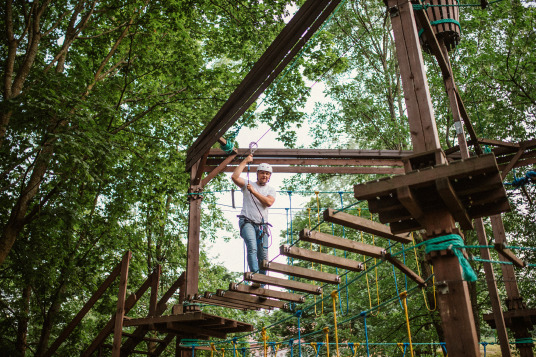 Real fishing
Experienced lovers of an active holiday will love fishing with real fishing rods and a pool full of fish. How often do you afford such pleasure? With the park «Peter I NorthBridgehead» you can fish every day!
Each attraction in our park is an opportunity to reveal the strongest, the most dexterous, bold and skilful! Arrange competitions with family and friends, compete with other visitors of the «Northern Bridgehead» in theseand other entertainments of our park.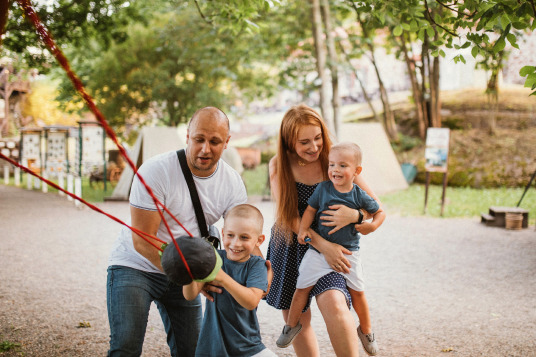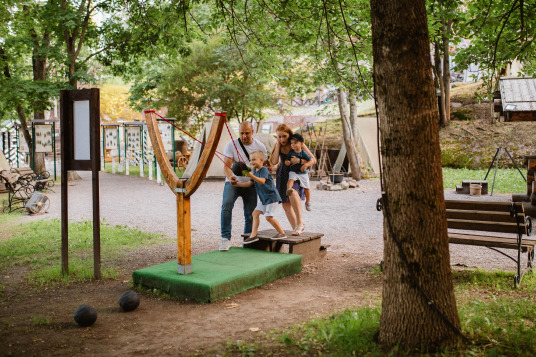 Giant Slingshot
It is in our park that you can learn how to shoot cannonballs from a huge slingshot and show your accuracy in the matter. Does it sound threatening? But there it is, because this attraction is intended for active family rest. Yes, we hasten to brag, this attraction is the only one in the whole city. And if for you the size matters, we have prepared a real bazooka, thanks to which you can feel yourself the hero of your favorite action movie or save the world from the impending danger.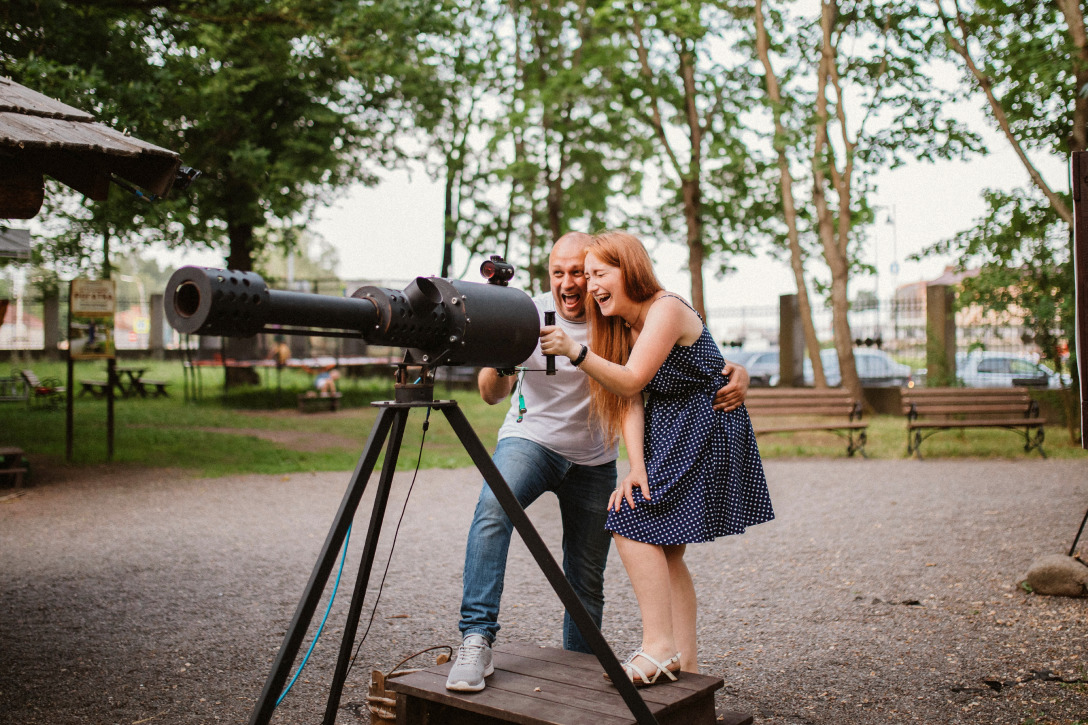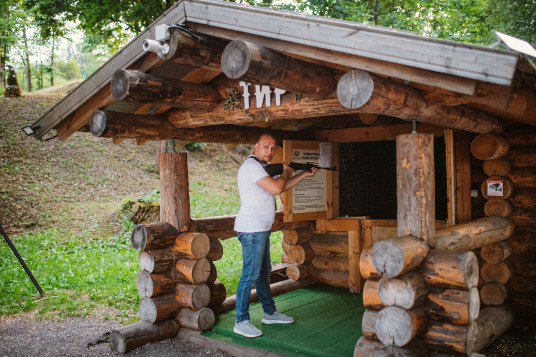 The hammer
And if you imagine yourself a strong man and want to prove your skills in business, then for you in our park there will be entertainment: in the «Northern Bridgehead» you can knock out a huge hammer souvenir coin and show everyone how strong you are!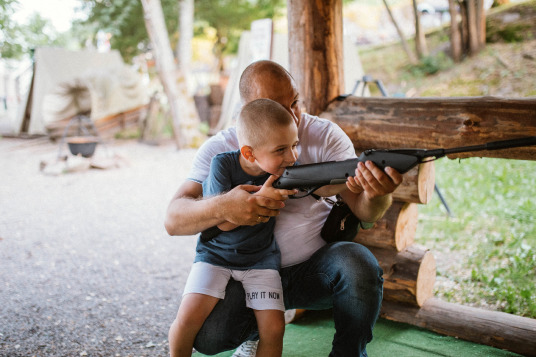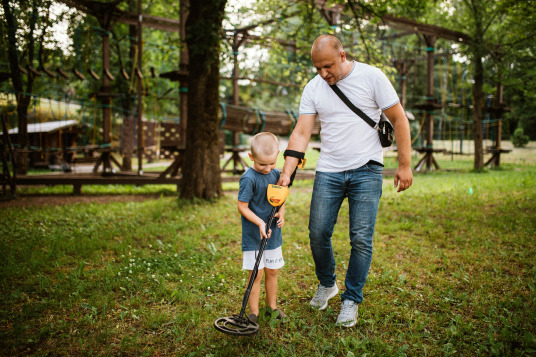 Yes, the park «Peter I North Bridgehead» was created for you and your loved ones!
We are waiting for you on weekdays from 11.00 to 19.00, on weekends — from 11.00 to 20.00.
The park is located at Vyborg, st. Sturm 1A Powder Cellar