About company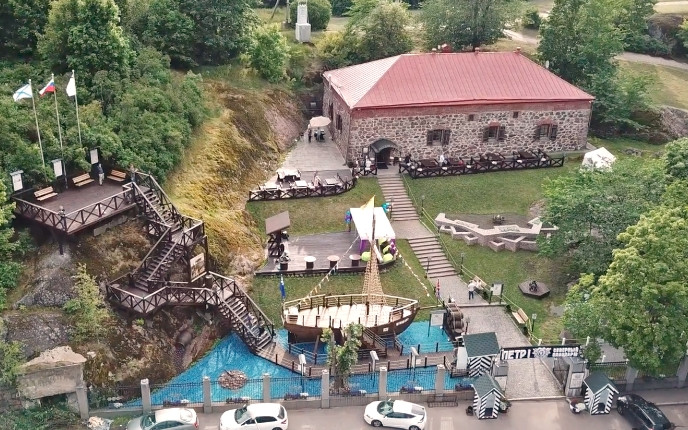 The amusement park «Peter I. Northern bridgehead» is in fact a unique complex for Vyborg, including a series of fascinating attractions, a viewing platform overlooking the Castle Island, a ship layout, and the Russian Yard restaurant located in a 300-year-old building. Fully refitted and equipped the park in 2018, and already for the first summer thousands of vyborzhans and guests of the city visited the viewing platform.
Memorable family vacations and adventures on park quests are a source of great mood, vivacity and vivid memories. And the delicious dishes of the author's cuisine of the restaurant will not just be satiated, but will deliver genuine gastronomic delight!
Our address:
188800,
Leningrad region, Vyborg,
Sturm Street, letter A
Requisites:
LLC «Prival»
TIN 704050284
OGRN 1024700881413
Restaurant
Restaurant mode:
Daily from 12:00 to 23:00
Park
Park operation mode:
During the warm period:
from 10.00 to 20.00 on weekdays
from 10.00 to 21.00 at the weekend
In the cold season:
Mon — Fri: from 11.00 to 18.00
Group program reservation, quest order:
Group programs — by prior arrangement.