Mys Smolyanoi — a place of intertwining history with the present
Peter's Park and monument to Peter I
The name of Peter the Great is not accidental on the map of Vyborg. This is a tribute to the reformer king, who managed to take the invincible Vyborg fortress in 1721. Then the city passed from the Swedes into the possession of the Russian state.
It is said that before the siege Peter I watched the fortress from the highest point of the Resin Cape. Now it is the territory of Petrovsky Park, located on the part of Annensky fortifications with powder cellars.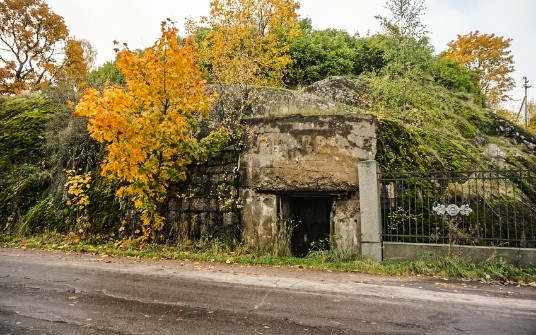 Petrovsky Park — a small English Park, surrounded by a fence, planted with tall, durable trees. It was laid out in the middle of the 19th century, and was called the Garden of St. Anne in honor of the Empress Anna Ioannovna. During the Finnish Board of the Park had a different name — Terminalista, or the Garden of the Resin of the Cape (from the Finnish name of the Cape is Resin — Tervaniemi). After the war the Park was re-landscaped.
The Park alley leads to the monument to Peter the Great. It was established by the decree of Nicholas II on the occasion of the 200th anniversary of the capture of Vyborg.
From Vyborg castle to the Park no more than a 5-minute walk on the bridge. The Park is located between the streets of the Island and the Assault. It makes sense to do this simple way for a luxurious view of the Old town or castle, which opens at the monument to Peter.
Archive building
On Cape Smolyan is a bright building of the Leningrad regional state archive. It was designed by the architect UNO Ulberg at the time when the city was part of Finland. During the construction of the Vyborg district archive the Foundation of the garrison Peter and Paul Cathedral was used, which was not completed.
During the war, the archive building was not damaged, so until today it is used for its intended purpose. The building still has the layout of the premises, as well as necessary for document storage conditions. This is a good example of combining the past with the present.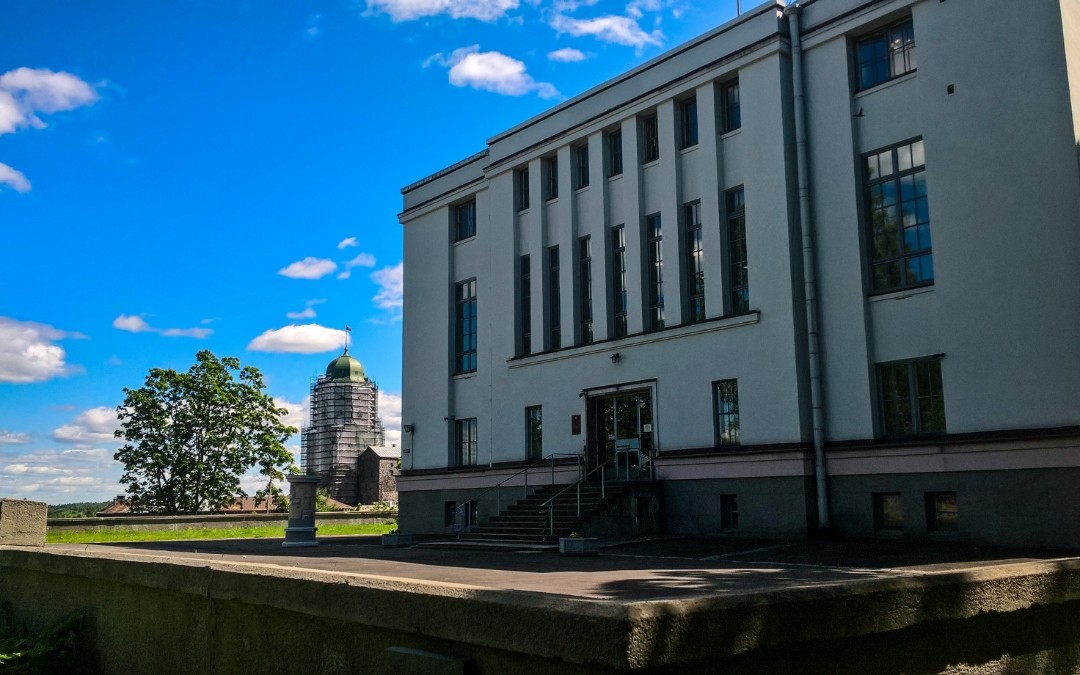 City beach
The archive is located near the city beach of Cape Resin. It is an artificially created beach, which was cleared of boulders and covered with sea sand (1931-1932).On the beach of Tervaniemi was held the all-Finnish swimming championship in the mid-30s of the last century. The beach was landscaped and re-opened to residents in 2014. Now there is a children's Playground and a cafe.
Today in Vyborg tourism is actively developing. The city is positioned as a center of medieval attractions, as well as a bridge connecting Russia and Scandinavia. This concept fits perfectly and Cape Smolyanoy with its historical objects.