Park «Peter I.
Northern bridgehead»
invites visitors to participate in various active entertainments
Dearfriends!
We are glad to inform you that it is for you Park «Peter I. North Bridgehead» is developing and getting better every day! In our park you will find many playgrounds for active recreation with family and friends! At your disposal — entertainment for every taste. Everything that you want — from fishing to shooting from the real bazooka, from extreme entertainment to quiet games.
Every attraction in our park is an opportunity to bring out the strongest, the most agile, the bravest and the most skilful in your company. Compete with your family, friends and other visitors to the Northern beachhead!
ROPE TOWN «BOARDING»
It's two levels of difficulty and an unforgettable experience for children and adults alike!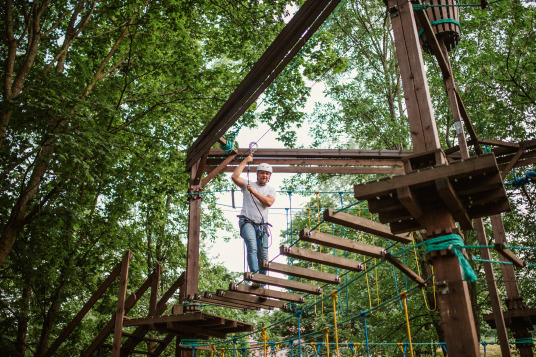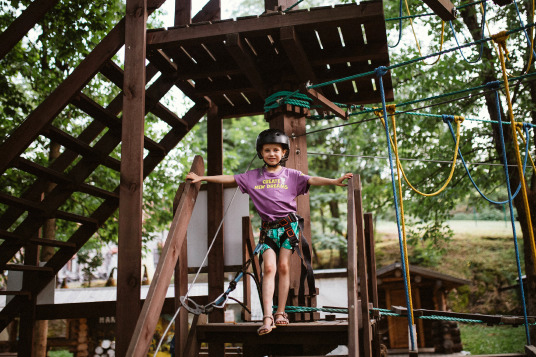 ROGATE
It's at our park where you can learn how to shoot cannonballs from a giant slingshot and show off your marksmanship in action. Does that sound formidable? Well, it's not, because this attraction is also designed for active family fun. Yes, it's the only one of its kind in the entire city.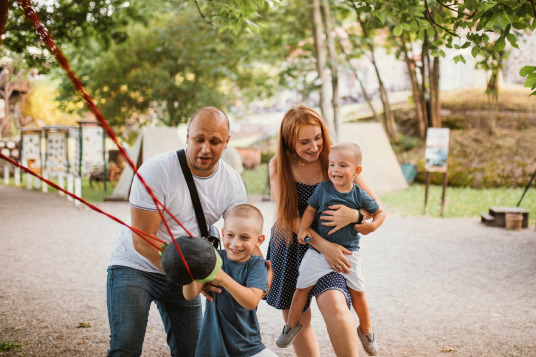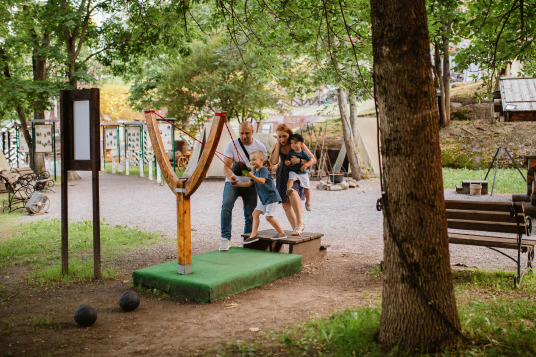 BAZOOKA
And if size is important to you, we have prepared a real bazooka, which will make you feel like a hero of your favorite action movie or a rescuer of the world from the impending danger!
It's a kind of shooting gallery, where you have to hit the targets with air cannon shooting tennis balls!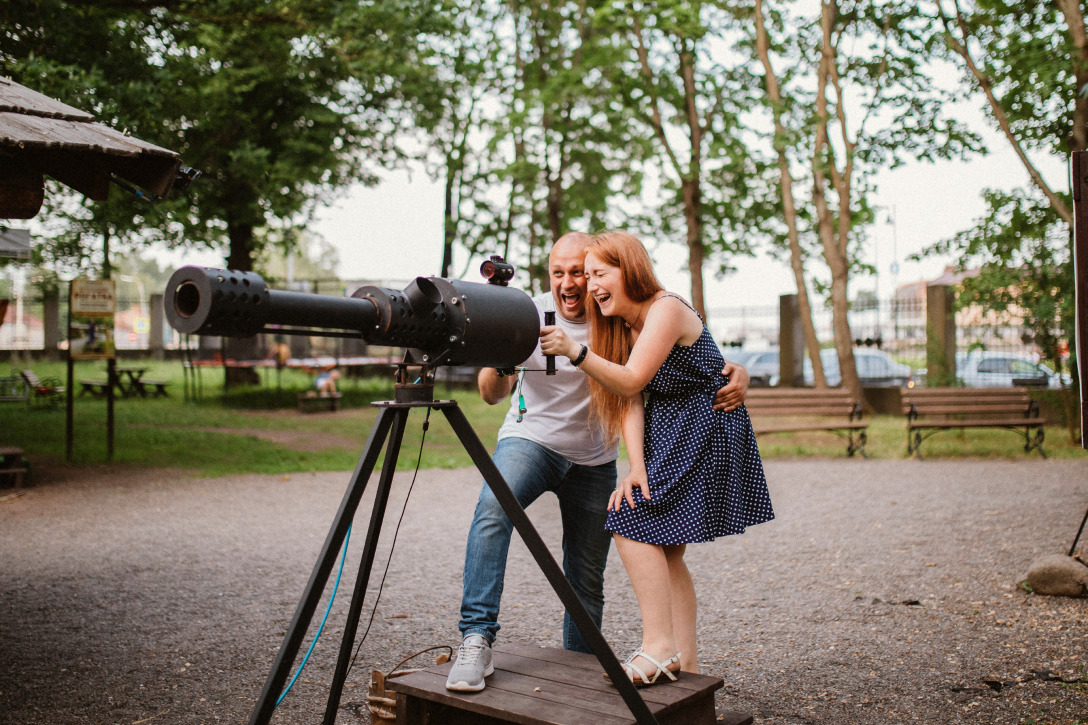 TIR
Show your stamina, marksmanship and observation at our shooting range and win prizes made from real Belgian chocolate!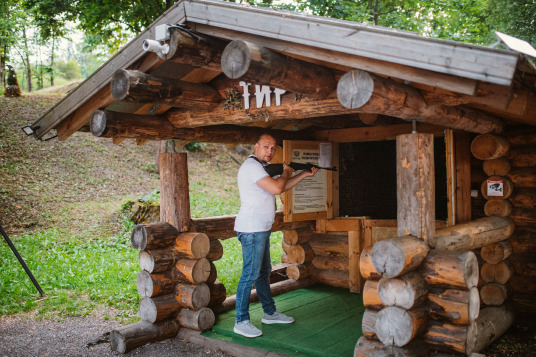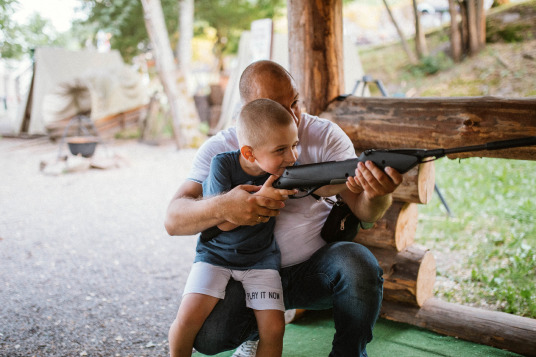 FIND THE COIN
Feel like a real treasure hunter and find the coins hidden in the park!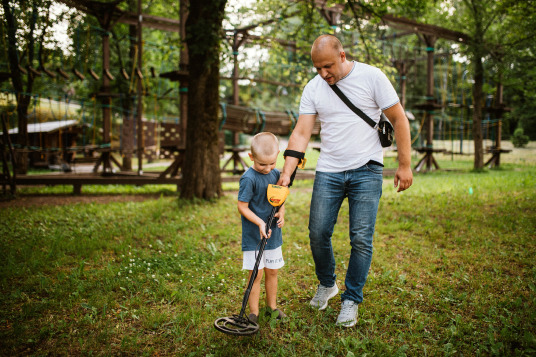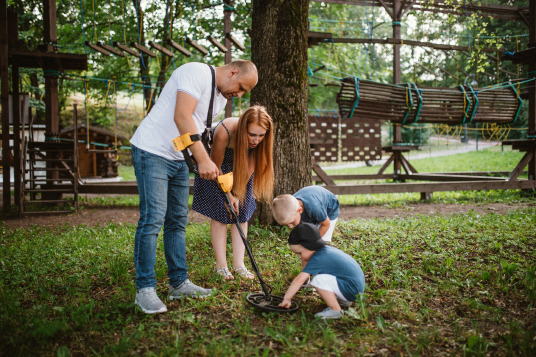 BATUT
Jump to the sky! Jump to the stars on our trampoline!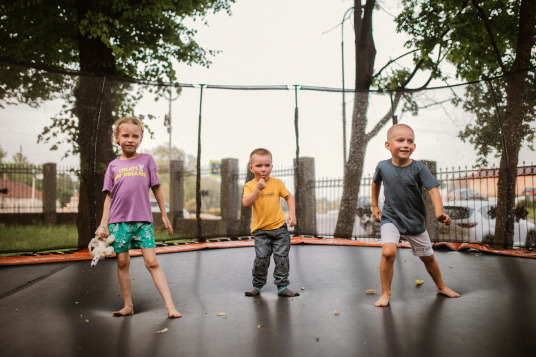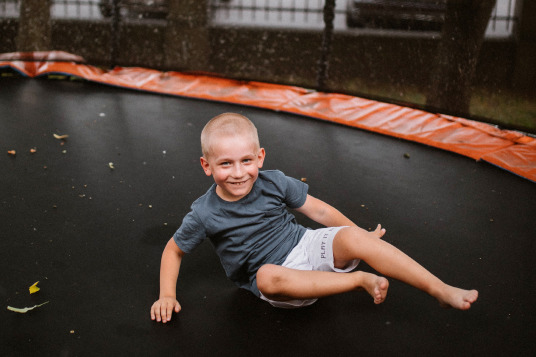 CHECKING COINS
Do you fancy yourself a strongman and want to prove your skills in action? There's entertainment for you in our park too! You can beat out a souvenir coin with a giant hammer and show off your skills to all park guests.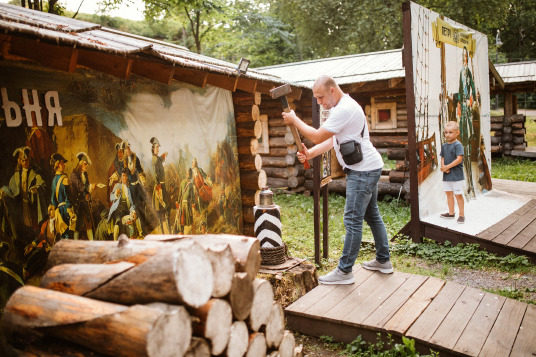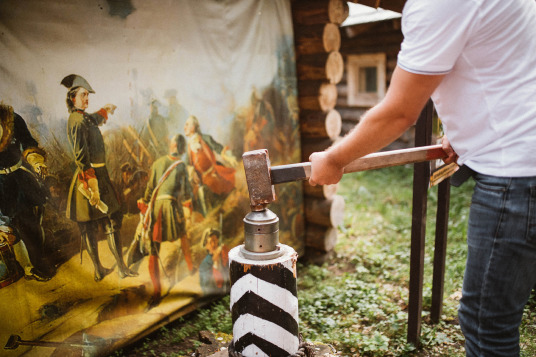 THE ONLY OBSERVATION BINOCULARS IN VYBORG
Visitors of all ages will appreciate our novelty — observation binoculars installed at the best viewing point in Vyborg — the observation deck of the park!
The binoculars have 15x magnification and can be pointed in different directions. Children can also use them: the optical device has a stand so that a child can reach it.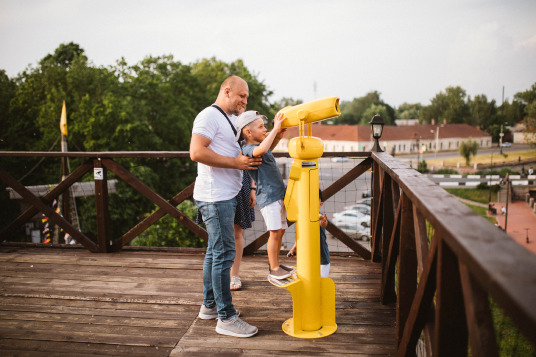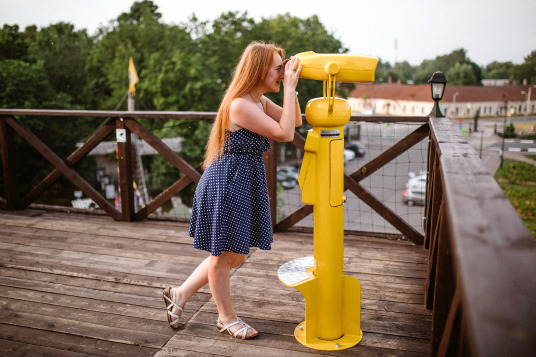 BIRTHDAYS AND THEMED EVENTS
You can celebrate birthdays, weddings and other celebrations in our park in a fun and entertaining way, or you can book a themed quest for the kids or a guided tour!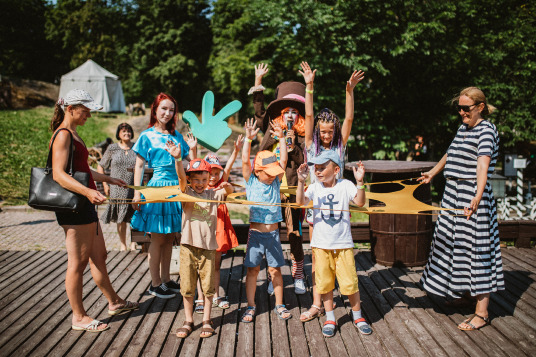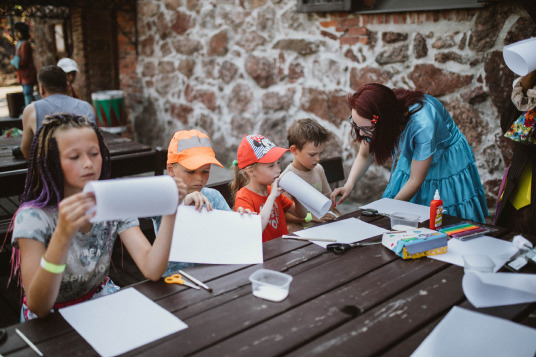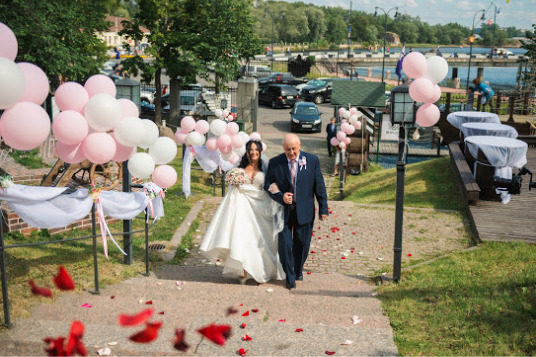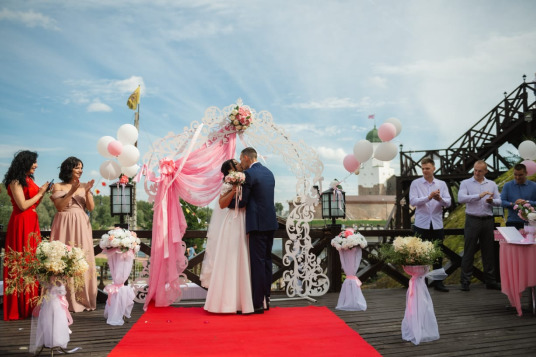 AN ENTERTAINING AND EDUCATIONAL PARK QUEST FOR CHILDREN'S GROUPS
The children must pass the tests, guess the riddles, show their wit, strength and marksmanship in order to help the Russian army take the Vyborg Castle and recapture the glorious town of Vyborg from the Swedes!
A TOUR OF THE PARK FOR ADULT GROUPS
A fascinating tour of the capture of Vyborg by Peter the Great's army.
CHILDREN'S ANIMATION PROGRAMMES IN THE FORT BOYARD OUTDOOR AREA
This is a fun quest game for children who like to move, compete, run and dance!
The children will eat worms, pass obstacles and time trials, find their way out of the maze and much more!
«ALICE IN CHOCOLATE LAND»
Alice and the children will enter a wonderful world of chocolate wonders!
It's not like the usual world here!
A game of royal croquet, a meeting with a mad hatter, lots of tricks and riddles, and of course chocolate prizes from Museum «Chocolate Vyborg» awaits the children!
«PIRATE PARTY»
A fascinating quest for boys and girls!
A treasure hunt, rescuing a ship from sinking, a desert island — it's all waiting for the kids!
For questions about event booking, park rentals and all points of interest, we will be happy to answer by phone: +7 981 847-99-23.
During the warm period (from May to September) the park works by the following schedule:
Monday — Thursday from 11:00 to 19:00, Friday — Sunday from 10:00 to 20:00.
From October to May all activities in the park are closed. But admission to the grounds is free to walk from 11 a.m. to 7 p.m. on weekdays and 10 a.m. to 8 p.m. on weekends.
The park is located at: 1a Sturma St., Vyborg.